Art Of Jaguar Professor Pinkus 08
Hey there once more guys and gals and welcome back to all new and fresh art of Jaguar comics. We have another issue of the horny prof getting into some more trouble. Well as you know, he's always had fantasies about the red head in his class but rest assured that he has other babes around the faculty too. One of them is miss Lisa, another teacher and she sports long blonde hair that's tied in a pony tail. She also wears glasses and that just makes this busty MILF look even more gorgeous. Be sure that she likes to use her looks regularly to tease her male students as well. Well, today's artofjaguar issue has her getting kinky.
Her and mr Pinkus always get wild in her office after hours but today the guy was just too horny. She knows that he packs a nice and big cock and it's always a pleasure for her to meet up with him as her pussy gets a nice and good stretching too. Anyway, the guy just busts in super horny and ready fuck and kind of takes her by surprise today. As he starts to take her from behind, prodding her pussy with his big cock she gets pressed against the window with her huge tits in full view and tries to close the curtain so that no onlookers could see what was going on. Watch them enjoy this fully for the afternoon and do come around next week again for more issues!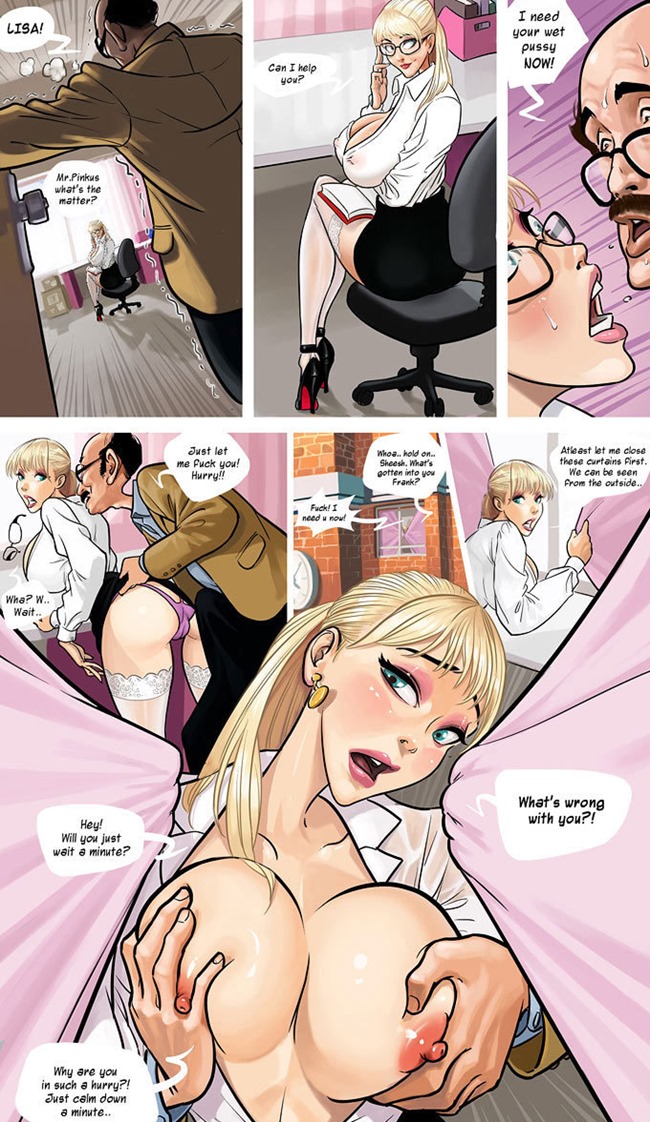 Take a look at this nasty chick getting fucked by Pinkus!