Art Of Jaguar Summer Job 06
Hey there once more everyone, art of Jaguar is back this time with more off miss E and the two nerdy guys that work for her this summer. Well here's the next issue with them and it seems that the two guys are pretty happy with the results. And it's no surprise either. A beauty like miss E should always wear clothes like these to show off just how sexy of a woman she is. To quote the mature babe she does feel practically naked, but at the same time, she's assured to turn heads in the bar when she's going to be serving the drinks too. Let's get down to business and see what else went down in this scene right here as well shall we?
The issue starts like we mentioned with this blonde finally getting to show off the sexy swimsuit to the guys and feeling a bit embarrassed about it too. Well the two nerds reassure her that she's got this in the bag when it comes to attention from guys from now on and maybe even some babes too. They do suggest that she could probably go with an even more revealing swimsuit as well, but she declines as she's already feeling naked enough. Well either way the cutie looks sizzling hot in her tight swimsuit and it sure shows off her nice and big rounds tits too. Enjoy the view yourselves and see you next time with another new update and more issues!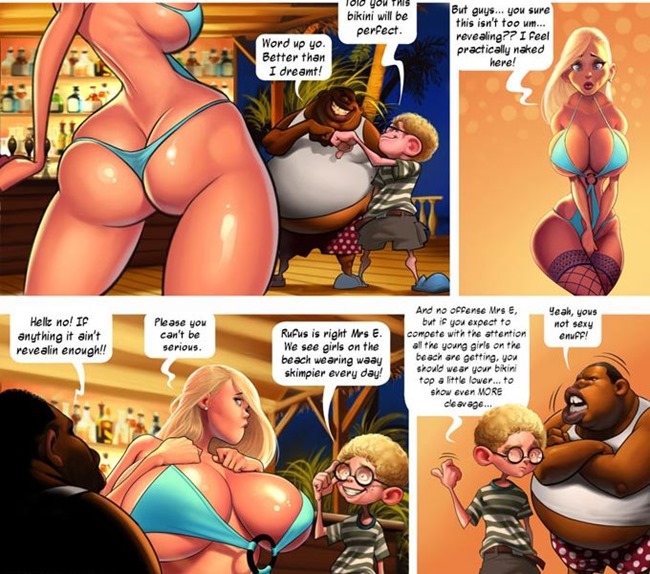 Check out this hot blonde teasing these poor guys!