Banging Buddies 02
Another fresh week and time for another art of Jaguar update. We have the second issue of Banging Buddies here for you and we know you already love this series. We get to see Clyde's crush, namely miss Bethany as she asks him for tutoring sessions as soon as class is over as all of these things just go over her head. As always you know we bring you the simply best issues with the hottest cartoon babes that you can see having some wild times and miss Beth here with this series isn't exempt from the whole thing. Well anyway, let's not delay any longer and just get to check her and Clyde out in this second issue of the comic shall we?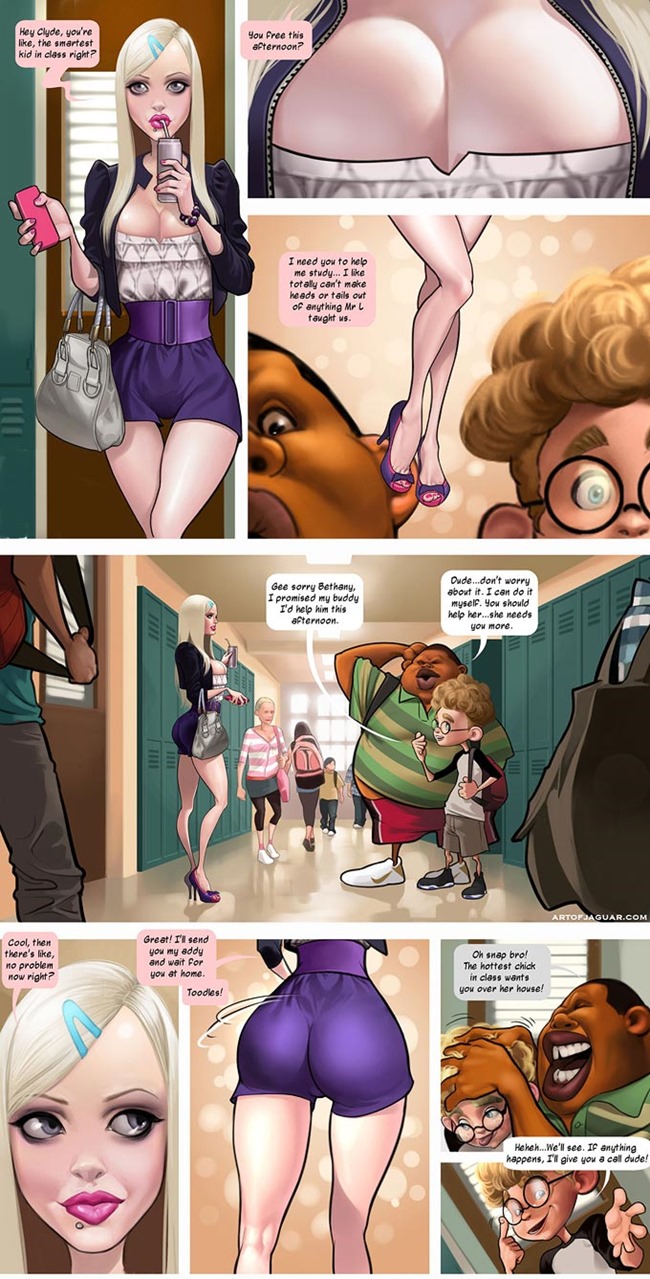 Oh rest assured that this blonde cutie knows just how amazing she looks and she herself adores to have all that attention. As she was talking to Clyde you can see a lot of faces turning in the hallway as they were checking out her simply incredible body. So anyway, as she makes arrangements with Clyde to meet her at her place later for "studying" she also gives him nice views of her big cleavage. Those mighty fine and big tits of hers are just too eager to come out of her shirt today. And you can also get to see a great view of her sexy ass as she leaves. Well that was one long and sexy teasing session from her this time. Enjoy!
Check out this nasty blonde chick teasing all the guys!