Buddies Issues
This week we get to see some more art of Jaguar with the two lovable nerds Clyde and Rufus. It seems that the two have tried to build themselves a nice luxurious car in an attempt to pick up ladies more easily. And it's a nice car at that, powerful modern all the works. There's one single problem though. It only has a single seat. Rufus was about to realize this flaw quite fast as after they were done with it he took it out for a spin to see how it runs. And on his little trip outside, he managed to cross paths with one smoking hot and sexy blonde MILF too. And Rufus being Rufus couldn't hold himself back from cat calling this beautiful woman.
Well, she's quick to let him know that he seems to have only one seat in his car. This is of course after he decided to be smart and ask her if she'd like a ride. Well Rufus get back to Clyde and he tells him that they need this as a two seater as fast as possible. The two of them get to work and before you know it the job's done. Rufus of course heads out again as he can maybe still catch the blonde beauty and impress her with the car. Though he seems to be more impressed by her as she wasn't shy about flaunting her sexy curves for him earlier either. So take your time and enjoy it as usual and we'll see you soon with more!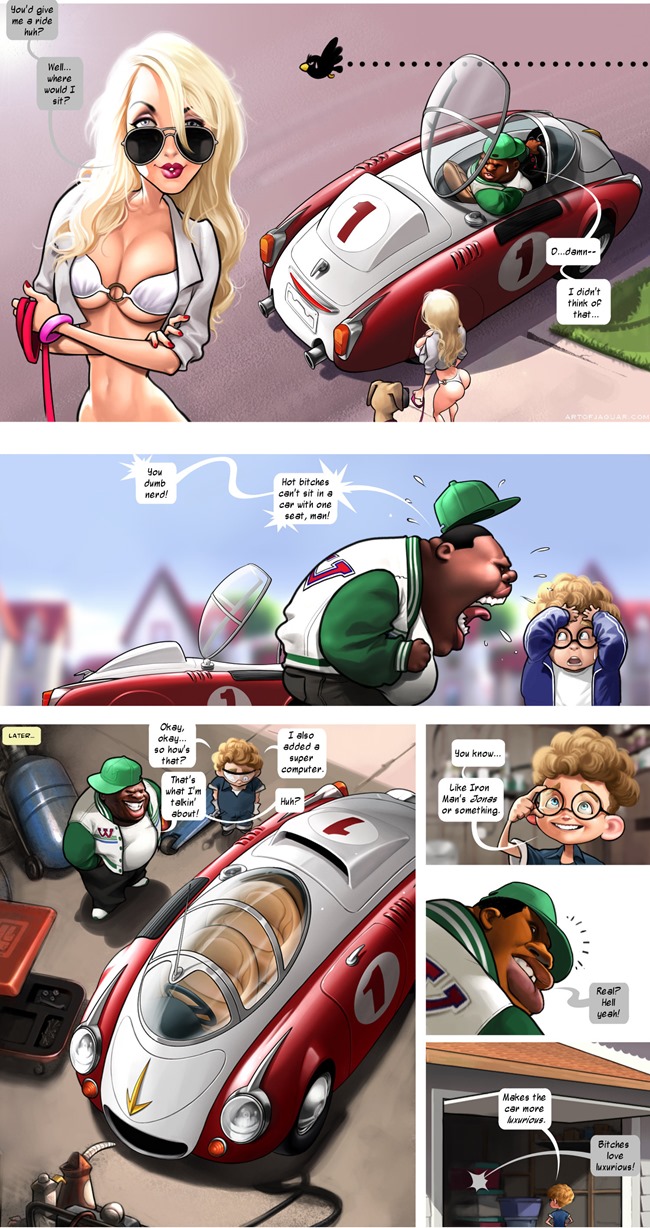 Check out this hot blonde showing off her amazing curves!