Dreams Of Alexa 61
Hey there everyone. Welcome back as per usual to another new art of Jaguar update today. We bet you remember the simply incredible hottie with bright ginger hair named Alexa right? well as you know the driver named Melvin got busy in her room with her panties and the chick is pissed. First and foremost she is extremely upset that she had to walk all the way back home because he forgot about her. Now the second reason is as you may guess, that he raided her panty drawer and made a mess of her room. Well she's about to deliver some punishment today so let's just get to check out this artofjaguar issue out and see what the two did.
Well it all starts with a loud opening of a door as Alexa busts in her room. There she finds Melvin sleeping on the ground among her lingerie collection that's strewn about and she immediately starts yelling at him for forgetting about picking her up from college. Then she gets on the whole panty thing. And she does ask him sarcastically if this is how a pervert like him gets off to cute babes like her. Well since he's been caught red handed he can stay down as she is about to deliver her punishment. He has to endure a foot job from her but we're thinking that's not going to be a problem. Check out this babe stroking the dude's dick with her sexy feet and have fun!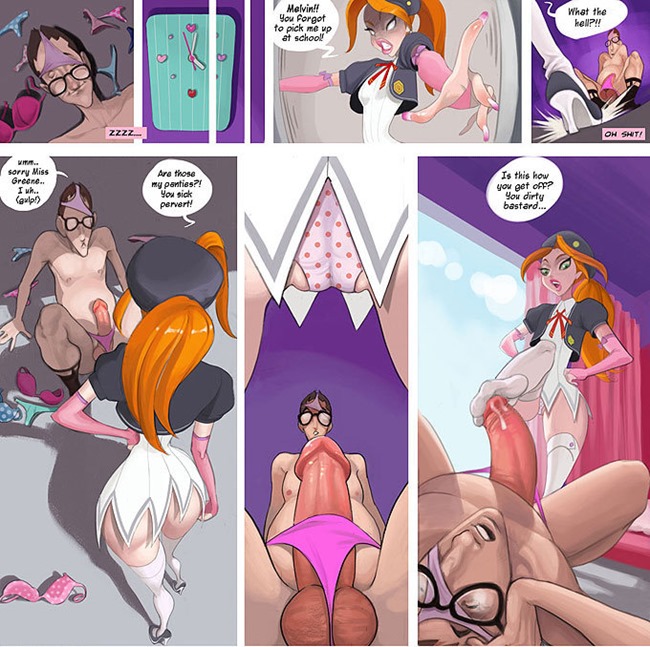 Enjoy watching this nasty babe getting roughly pounded!