Professor Pinkus 07
Another fresh week and time as always for more art of Jaguar comics to be showed off. We have another issue with mr Pinkus and the sexy redhead to show you and we know you'll love it. As you know, this is the site to come to when you want to see some sexy and kinky cartoon babes getting down and dirty and this kinky red head with bright blue eyes and a dreamy body sure fits the bill too. We get to continue the little encounter between her and the prof since last time and you get to see how it ends in this one. Let's not waste anymore time and just get to see them in action without playing around anymore today!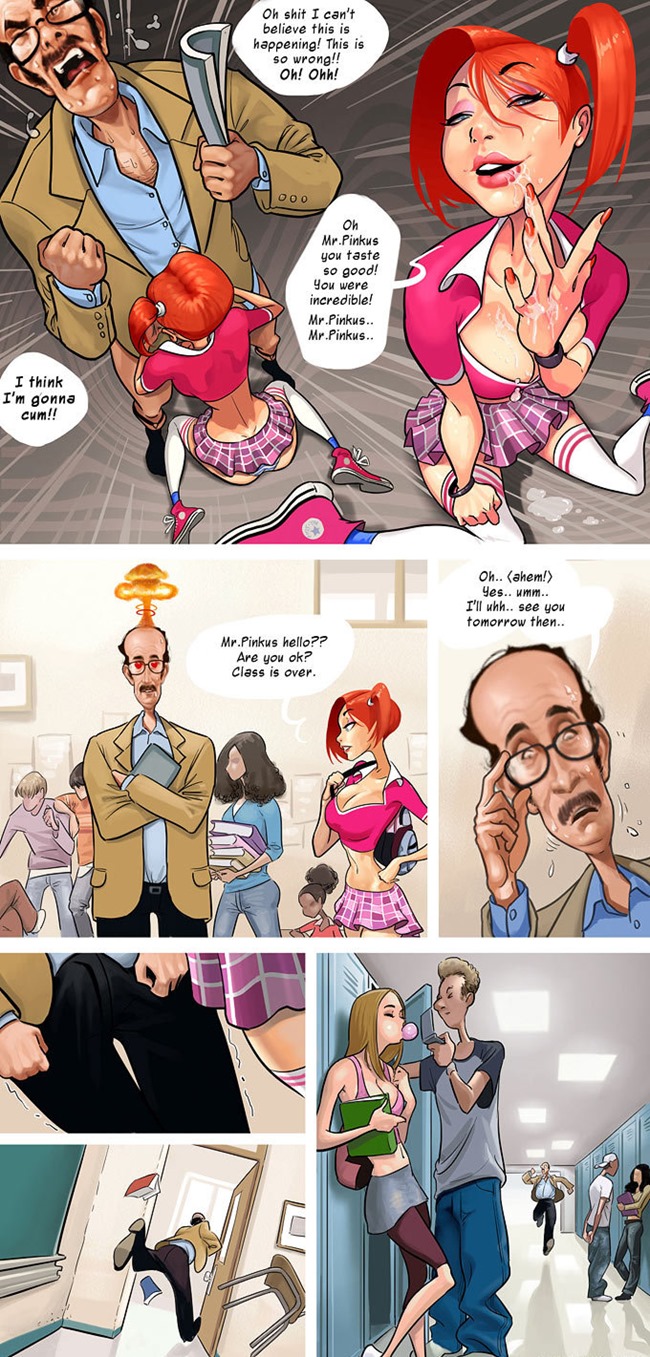 Right on the front page, you can see the artofjaguar babe on her knees and getting busy down there with the prof's member. Of course he was loving the treatment of her luscious lips. How could he not enjoy the fact that he had this beauty's juicy lips wrapped around his cock and working it up and down with a passion. She keeps on sucking and sucking until she gets him to blow his load all over that pretty face of hers too. Aaand at about that time Pinkus is awakened from his fantasy as the red head notifies him that classes are over. Well horny as he was, he needed some release now so he bolts out of the classroom, running to a teacher's office nearby.
Take a look at the teacher getting teased by the sexy student!