Public Toy 04
Art of Jaguar is back everyone. We want to bring you a new series here and it's titled Public Toy. You will remember the cutie here from a previous series named Rich Bitch where she got to be all kinky and naughty making her driver horny. And after she fucked him once nice and hard, the babe let him go of the payroll as it were. Well she didn't really think it through as she was going to be late for uni classes today. As a backup she put her skates on and sure made quick time to school. Buut, the front gate got closed so she had to find another way in. And well, that's how this little predicament in this artofjaguar scene begins to be honest.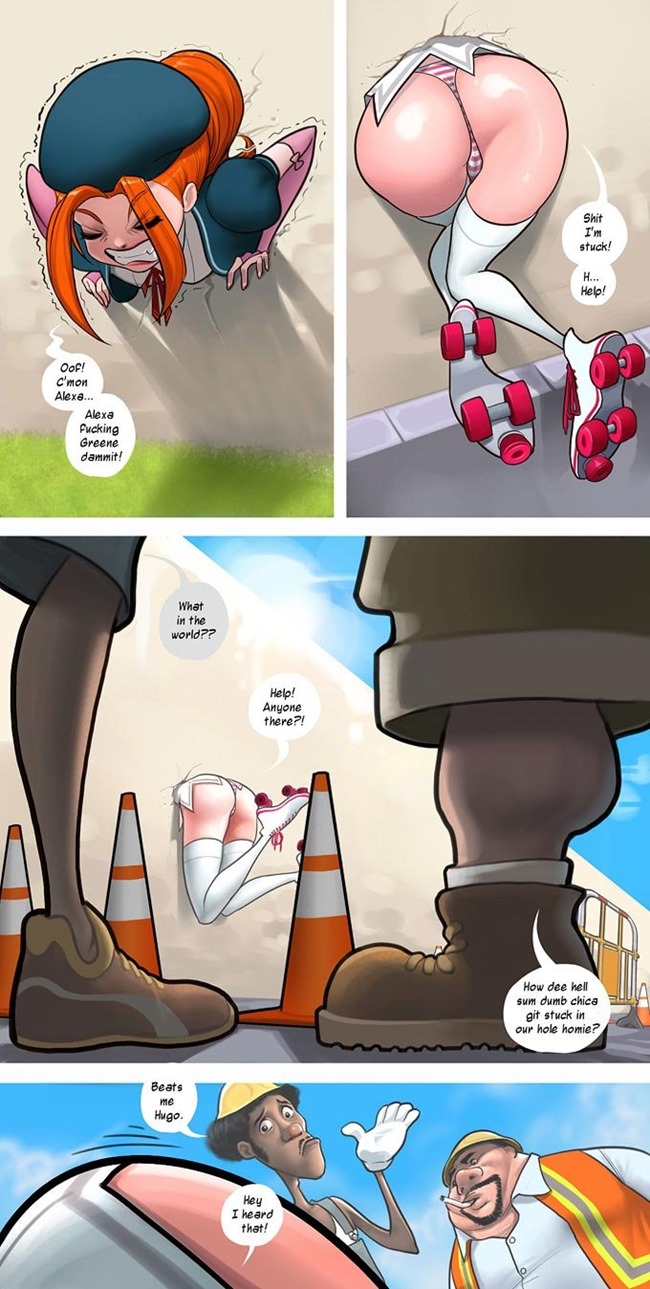 So our superbly hot and sexy ginger head named Alexa, finds a convenient hole in the wall that some workers were going to fix today. The babe thought for sure she would fit through and she decided to go for it. Well, sexy and gorgeous as she is, she seems to have misjudged her waist a bit as her top half and her head went trough perfectly. Now she had another problem. She was stuck nicely right there and she couldn't move in any direction what so ever. So let's take our time to check out the babe and see what happens and how she manages to get out of it in the end shall we? Do come back next week for the next part of this superb comic with the hot Alexa!
See this hot chick showing off her fine ass!